When You Have Multiple Food Allergies What's Left to Eat?
Being diagnosed with food allergies can change almost every part of your and your family's lives, depending on the number of allergies and the severity of the reaction.
Social gatherings, holidays, and traveling can become sources of anxiety rather than times joy.

Going to the store to go grocery shopping and trying to plan meals becomes more time consuming and stressful.

It's always important to read labels and check for allergens and possible cross contamination to prevent life threatening reactions. 
Eating Becomes a Challenge When you Have Multiple Food Allergies!
Learning how to make everything from scratch can be a daunting and time consuming task, but it doesn't have to be!
It feels as if there are no quick and easy meals and you must read every label, every time to ensure the ingredients are safe. 
You need to know about the many different names for ingredients which may have hidden allergens.
Did you know that the ingredient "Lactablumin" may indicate there is milk in the product? This is a stress every person and family with allergies lives with on a daily basis.
Learn How to Make New
Healthy Recipes
and Start Eating Less Processed Foods!
That's why we created this site to find ways to re-create allergy free versions of those dishes from your recipe box that you used to love and enjoy, or perhaps that old restaurant favorite that you can no longer have!
Living with multiple food allergies no longer means living without so many of your old time favorites. You will learn how to control the ingredient's you are putting into your meals and your body while keeping allergens out!
Our goal is to bring more awareness to food allergens and eczema as well as create a place where people can easily find and share allergy friendly recipes.
Learn how to turn food allergies into a blessing by creating delicious healthy recipes that the whole family will love, including some great chicken recipes, dessert recipes and so much more! Click the tabs to the left to view our FREE online recipe selection.
What can you expect from this site?
We will show you how to create delicious; wheat, dairy, egg, soy, and nut free recipes! The easy recipes on this site avoid the 8 most common food allergens and our recipes are gluten free.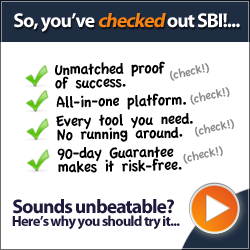 Please Join us on This Journey, Cooking Allergy Free!
Contact us here or visit our online community by joining us on Facebook; for support, to ask questions, make suggestions, and share experiences or recipes! 
---
Please Like us on Facebook and Share With Your Friends!
---
---
Thank you for visiting our site today! Please visit one of our below pages for additional information or use the convenient navigation bar to the left.
If you like what you see here please like us on Facebook and share with your friends, help spread the word using one of the share or follow links on this page.